Une petite balade sur le Net qui me permet de collecter plein de tutos qui me donnent envie
Free tutorial-Granny Square crochet/fabric Dress - Mon Petit Violon
This tutorial was made in collaboration with Marija from La Tessoria. See my post about Marija here! Printable pdf file you can download on Craftsy or Ravelry! Sizes: Tutorial is written for two ...
http://monpetitviolon.com/2014/02/13/free-tutorialgranny-square-crochetfabric-dress/
This top is very versatile and can be made in any size and use most any yarn. The pattern starts after working the size of the granny square needed to fit across chest and slightly wrap around side
http://pardonmychaos-amanda.blogspot.fr/2011/08/granny-square-top-tutorial.html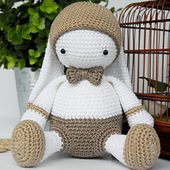 Lulu Papillon pattern by Dam'M (Alexia Giraud)
A l'origine prévu pour accompagner une baby box, Lulu a vite montré son caractère bien trempé même si la douceur est de mise ;)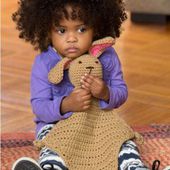 Kids of all age will love snuggling up with this Comforting Bunny Lovey. Crochet one for your own little one, or make this sweet crochet pattern for a homemade baby shower gift. It's a quick crochet
http://www.allfreecrochet.com/Baby-Afghan-Crochet-Patterns/Comforting-Bunny-Lovey-Red-Heart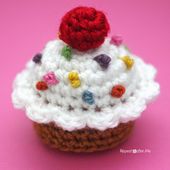 Repeat Crafter Me: Crochet Cupcake
It's a big birthday week here in our house! Big brother turns 6 and little brother turns 4. It's also my brothers birthday as well! My mom and I both gave birth to baby boys on March 24th, 28 years
Grenouille au crochet par Cheval Blanc
Après avoir découvert Cheval Blanc en tricotant une couverture pour bébé (>> remember > ici > là > là <<) tu suivras où un autre concours tu découvriras ! Et oui, je me prends pour Yoda, on...
http://knitspirit.net/2015/03/grenouille-au-crochet-par-cheval-blanc.html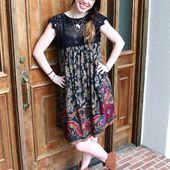 Sans Limites Crochet: Dress Yolk DIY
I love making summer dresses with a little crochet top piece. Here is an easy way to make a dress like this yourself! You will need: -About a yard of fabric, OR BETTER YET - an old midlength skirt ...
http://sanslimitescrochet.blogspot.fr/2013/06/dress-yolk-diy.html
Sans Limites Crochet: The Leaf Hair Wreath DIY
Combining the Flower Crown and the Leaf Headband into this shiny, glittery, and holiday festive hair piece in this week's DIY! This wreath will make you glimmer at any holiday or New Year's party! ...
http://sanslimitescrochet.blogspot.fr/2012/12/the-leaf-hair-wreath-diy.html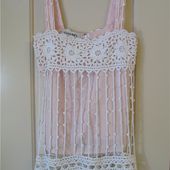 Tuto top au crochet - Le monde-creatif
Voici un joli modèle du top au crochet de la collection de Chanel Printemps-Eté 2005 , j'ai trouvé ici un pas à pas et des diagrammes gratuits pour réaliser ce top au crochet ... voici donc le...
http://monde-creatif.over-blog.com/article-tuto-top-au-crochet-103879795.html
This is a free pattern for a beautiful, comfy shrug that is relatively easy to make and has no seams! I used Lion Brand Homespun Yarn in Windsor, a great color choice for spring- reminds of the ...
http://www.thepaintedhinge.com/2013/03/07/easy-no-seam-crochet-shrug-pattern/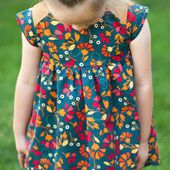 Modern Baby Doll Top || Free PDF Pattern || Shwin&Shwin
Did you know September is national sewing month? I pretty much sew all the time, all year long, so having a whole month dedicated to the craft is wonderful. I teamed up with Joann Fabric and Craft ...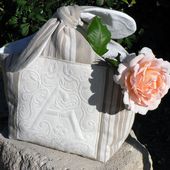 Panier noué ©, le tuto, enfin!!! - Dame Valiste & Cie
Je vous les avais présenté ICI. Vous avez été nombreuses à les aimer et à me solliciter. Je vous l'avez promis. Vous avez été patientes, vous serez récompensez. Voici enfin, le tuto des pa...
http://www.dame-valiste.com/archives/2009/08/03/14633761.html
Brought to you from Teresa Collins in the scrapbooking world, this product was designed with the crafter in mind to help you get organized as you put things together. After you are done crafting ...
http://www.theoriginalscrapbox.com/products/scrapboxes/teresa-collins-studio-box.html