En me promenant sur le net
Cela faisait un moment que je ne m'étais pas fait une petite sélection de choses qui m'inspirent ou que je trouve toutes mimis
Unique Lace Poncho - Cre8tion Crochet
This fun lace poncho is designed using Unique Yarn by Lion Brand Yarns, in Cornucopia . Unique produces amazing color changes to add even more interest to this lacy pattern. The Unique Lace Poncho ...
Poppies are one of my favorite flowers. I love their intense carmine red color! After picking up a poppy plant at the nursery, I decided to crochet a few that will last all year long. To make these
Pansy Flower Crochet Pattern (Free Pattern!)
When I released the pattern for this tropical flower, I didn't know what to call it and mentioned that I definitely wasn't a "flower expert." A sweet lady on Ravelry commented that it reminded her ...
http://littlemonkeyscrochet.com/pansy-flower-crochet-pattern-free-pattern/
Free Crocodile Stitch Rollup Flower Pattern
To show how grateful we are for all of your support throughout the years here is the free Gratitude Flower crochet pattern. These are the flowers we used in the Sand Flower Sandals. They're such a ...
http://bonitapatternsblog.com/2013/12/06/free-gratitude-flower-pattern/
Free Crochet Cherry Blossom Pattern
Celebrate Spring with this easy crochet cherry blossom flower pattern. Each flower takes only a few minutes to crochet and can be used for decor, garland or an accent on another piece. I am just ...
http://makeanddocrew.com/free-crochet-cherry-blossom-flower-pattern/
Free Flip Flop Flower Tutorial - Cre8tion Crochet
Never have boring flip flops again. This free flip flop flower tutorial is ultra-versatile and super fun. You will begin by adding a crochet base to the straps of the flip flops and then you will ...
http://cre8tioncrochet.com/2015/05/free-flip-flop-flower-tutorial/
How To Crochet On Flip Flops (And will they fall apart?!)
If you're curious about how to crochet on flip flops, this post will answer many of your questions and give you some helpful tips to get started! So you can spend more time learning how to crochet ...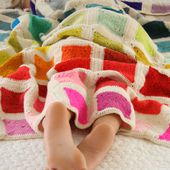 Like many parents, I soon discovered after having a baby that I'd never actually been busy before. Basic things like taking showers and returning phone calls suddenly seemed overrated. But for me ...
https://www.purlsoho.com/create/2012/11/15/whits-knits-bears-rainbow-blanket/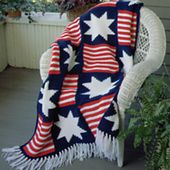 Show some pride in your country! This Independence Crochet Afghan will look great laying across the back of your couch when all your friends come over for your annual 4th of July barbecue.<br ...
https://www.allfreecrochetafghanpatterns.com/4th-of-July-Afghans/Independence-Crochet-Afghan
Calypso Shawl an Asymmetrical Triangle Crochet Shawl
The Calypso Shawl, an asymmetric triangle crochet shawl, is a great, all season, wrap. It can be worn a variety of ways and would look great paired with jeans and a sweater, or even worn over your ...